http://www.widebay.tafe.qld.gov.au/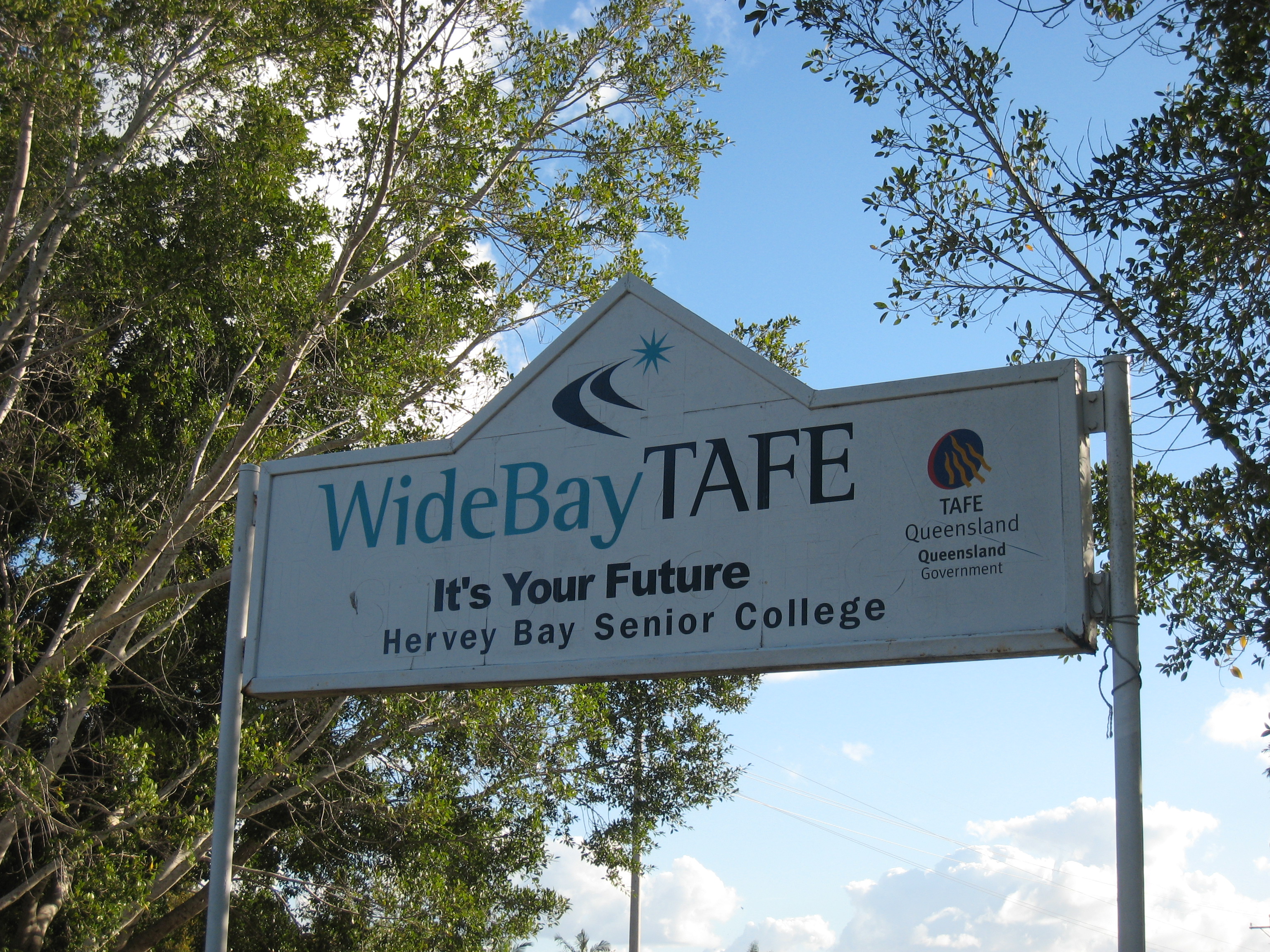 ワイドベイ・テーフでは、英語を初め、アートやスポーツまであらゆる分野を勉強することができます。
お勧めは集中英語コース(ELICOS)です。
ELICOSとは、English Language Intensive Course for Overseas Studentを略したもので、
ワーキングホリデイビザでオーストラリアに訪ねてきている人も含めた、海外留学生のための英語コースです。
このテーフ(TAFE)の生徒ほとんどが、オーストラリア人で、ビジネス、コンピューター、ホスピタリティー、
保育など、数多くの分野をそれぞれ学んでいます。
高校もあって、ほかの分野を学ぶ生徒とも触れ合いながら、英語を学ぶことができます。
ELICOSコースを終えた後、規定のレベルを満たしていれば、興味のあるコースへ進むこともできます。
このコースでは、楽しく実用的な英語を学ぶことができるのです。
Wide Bay Tafe can offer you a wide range of subjects and field courses.
We suggest that you start with an 'English Language Intensive Course for Overseas Students(ELICOS)'.
You will become much more confident as your English language improves and
this will give you the ability to move on to your chosen field.
The ELICOS course is for overseas students with a student or working holiday Visa.
You will have the chance to meet High School students doing
year 11 and 12 and also part time studies in the field of their choice.
The majority of students studying at the Tafe are Australians and this gives you
the opportunity to use and learn your English skill.
You will also have the benefit of sharing and participating in Australian Culture.
There are levels of English to suit your needs. From the lowest to the highest.
Once you pass your set level you may then move on to your desired course.
You will be surprised at how quickly you can succeed when you put your mind to doing the things that you want to achieve.
Courses on offer include, Art, Hospitality ,Sports Management, Business, Hairdressing and many other useful subjects.
Have Fun and be Happy doing something that is going to benefit you in the Future.
Don't be afraid to take the chance and do some of those things that you have thought were only for others.
トップページ * コース * 料金 * ホームステイについて * ホームステイの思い出 * お申し込み・お問い合わせ

Home * Course * Cost * Information * About Homestay * Homestay memories * Apprication / Inquiry