Hervey Bay is a coastal town about 300km north of Brisbane, the centre of Queensland.
Famous for its beautiful beaches and fascinating attractions.
Hervey Bay is well known as the Whale Watching Capital of Australia.
A place where you can watch the Dolphins frolic in the deepest blue sea and almost touch the Whales with your hand.
Walk along the calm beaches, gather shells of various colours and feel the soft sand beneath your feet.
Just imagining this can make you feel calm and relaxed, so think about how wonderful it would be,
to actually be really doing and feeling this great lifestyle.

Fraser Island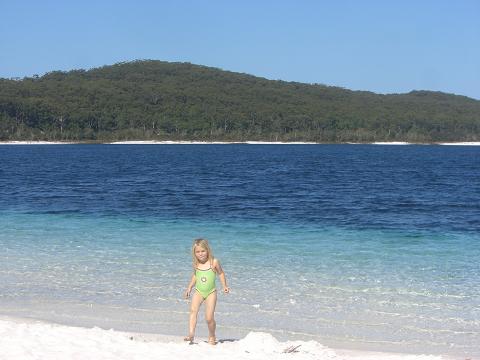 Tour this magnificent Island on a day trip or an overnight sray.
Cruise across the Great Sandy Strait on one of the comfortable Catamarans.
Do the nature walk or relax with a coffee before you tour the Island.
See its beautiful Lakes like, Lake Makenzie where you can dip your hand
in its crystal clear waters and any rings that you are wearing come out
looking shiny and brand new.
See the coloured sands and visit Indian Head
the rock so called for its shape of an Indians head.
If you are very lucky you may see the golden wild Dingo.
One of the important aspects of this trip is that, you will meet
people from many different countries and have the chance to
use your English skill, remember that some of these people
will also be trying their limited use of the language,
so this is a great learning experience
*

Whale Watching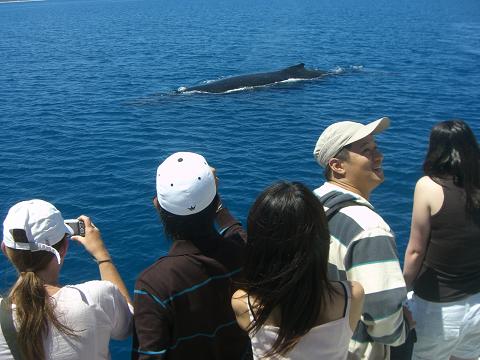 During August till October the Humpback Whales migrate north for the warmer water
where the female delivers their young and nurses them on milk,
the mother is very protective of them.
The adult Whale can weigh anything up to 40 tonnes and are 15meteres in length.
They stay in Hervey Bay waters to play and show off for the many tourists that Whales at play.
Come to see them and you could almost think, that they were very aware of their antics.
Many of the Locals return each year to see the Whales as it is such a magic sight.
Most Humpbacks have left Queensland waters by late October to migrate south
back to Antartic waters. Don`t miss out on this fabulous opportunity to see the whales!
*

Bundaberg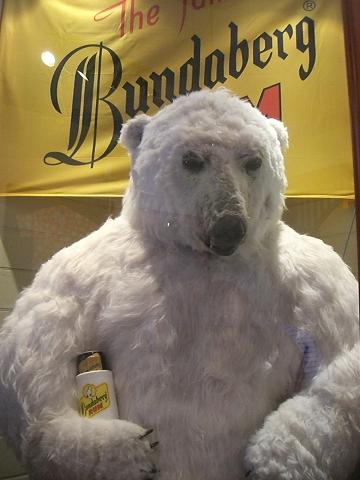 Bundaberg is one of the oldest Qld towns.
Take a tour around the town and see the old churches,
shops and some of its famous old Heritage buildings.
Drop into the Bundaberg Rum Distillery and check out the ingredients for the famous Bundaberg Rum.
You will get to see how Sugar is made into one of Australias best known spirits.
You even get to taste it yourself at the Bundy Bar,
just remember that you have a trip home on the bus, so, try not to like it too much,
of course if you are under 18 that doesn't apply to you..
You can also drop into their visitors centre if you are interested to see the Bundy Rum
Once there you can scuba dive or snorkal to see the abundant life below the Sea.
Enjoy a swim in the coral blue sea or just sit and relax on the pristine beaches.
Bundaberg has a lot to offer for a great day out.

Huge...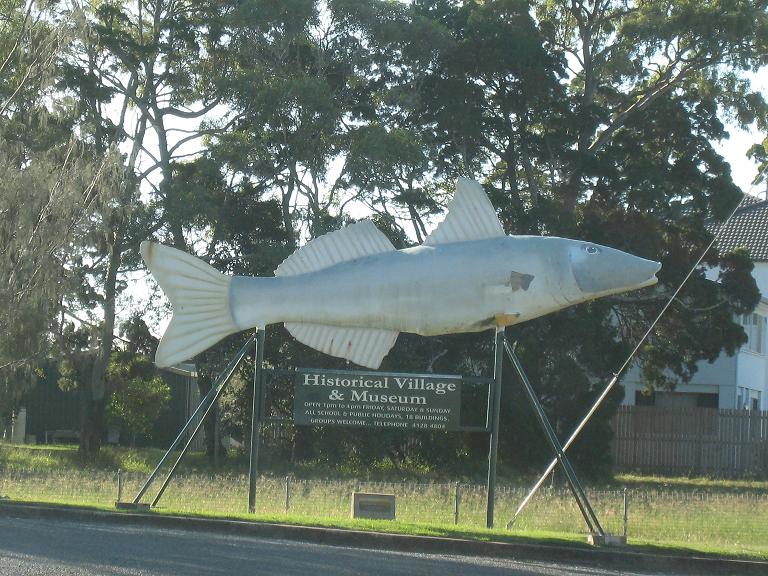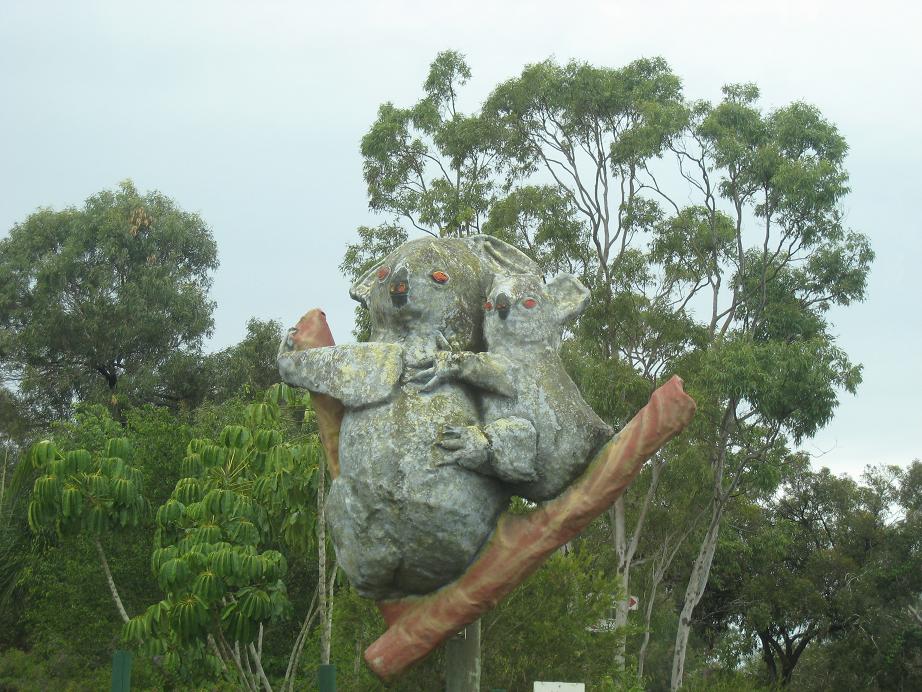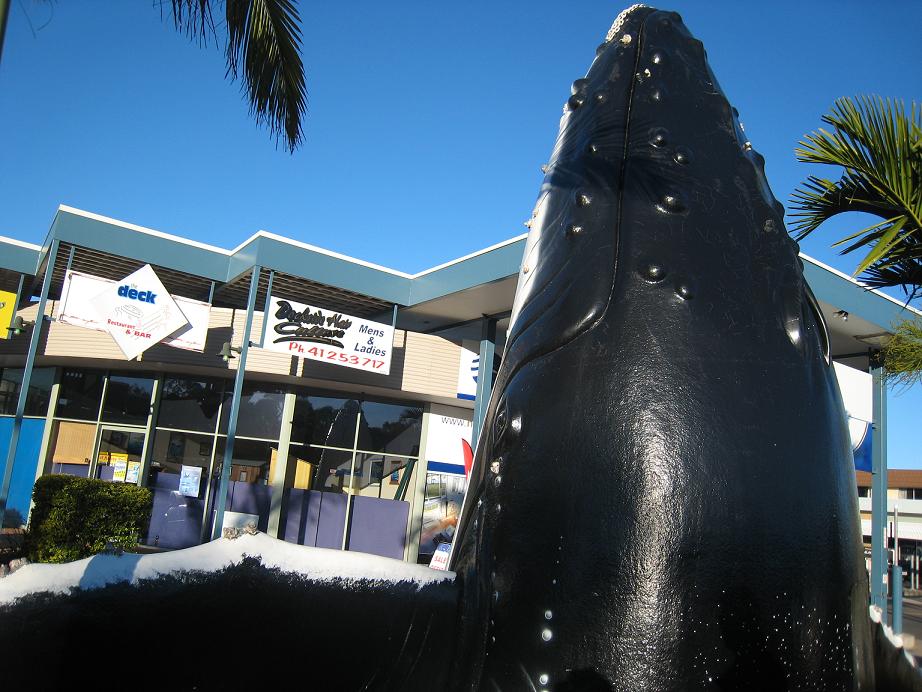 A huge shark, a huge koala, a hufe fish, a hufe lobster,
a huge golfball…
There are many huge stuff in Hervey Bay city.
Can you find all???
*

Cycling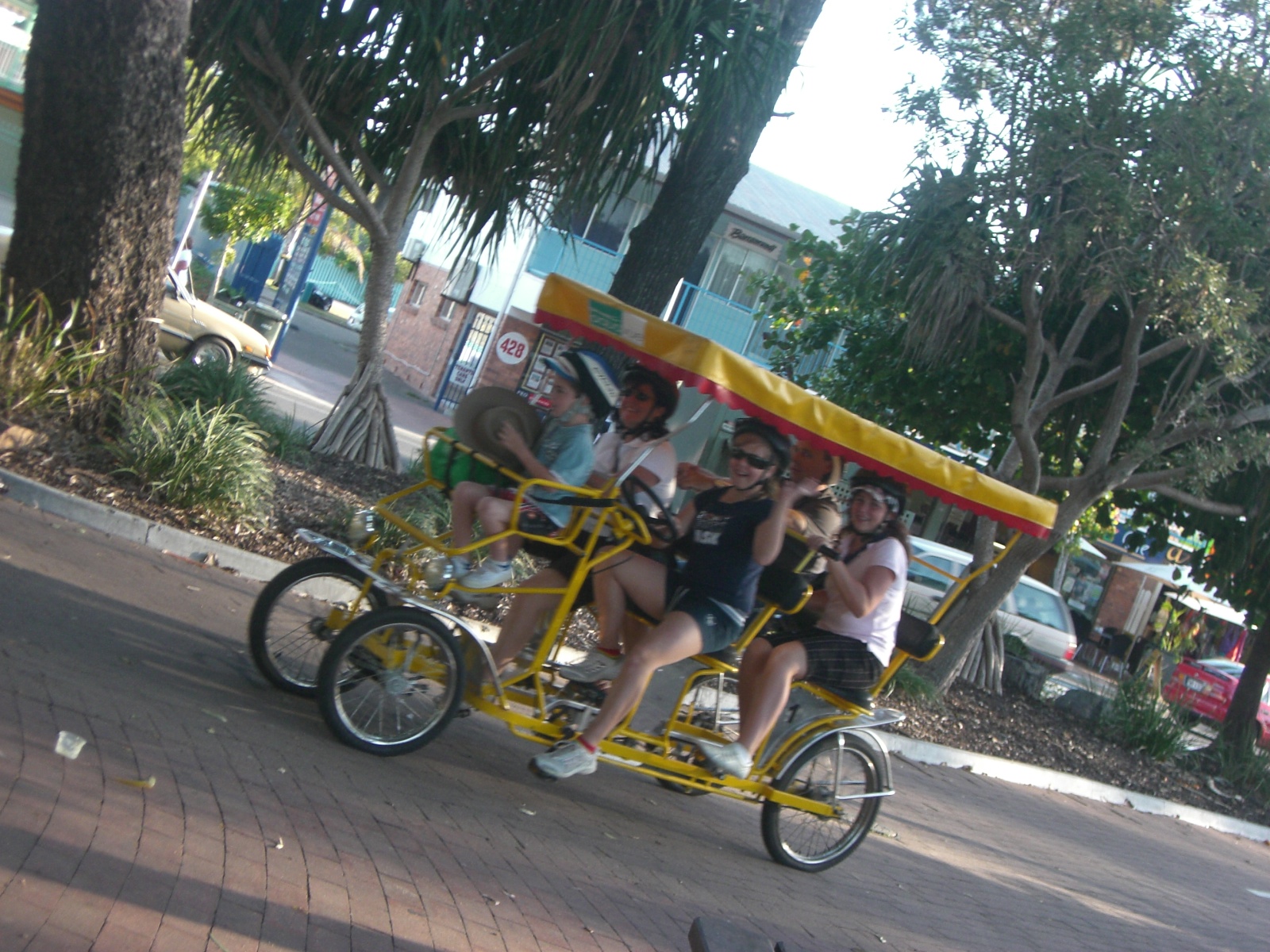 Let's ride on a bicycle with six people!
There is a long cycling road beside
beautiful ocean.
*
Maryhorough (20min by car)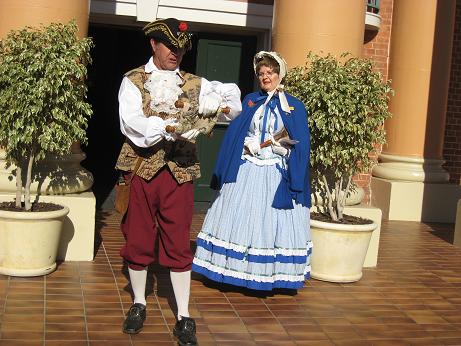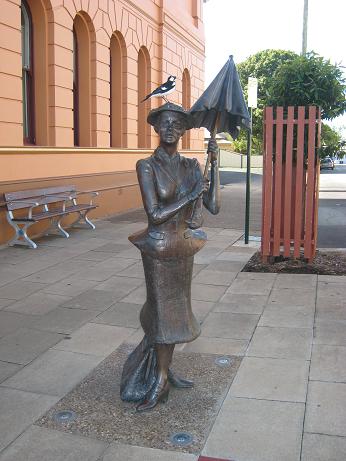 Maryborough is a cute town like a fairy tale.
Let's join the walking tour of this old town.
You can ride on a small steam train.
There is a market on Thursday.
*
Childers (45min by car)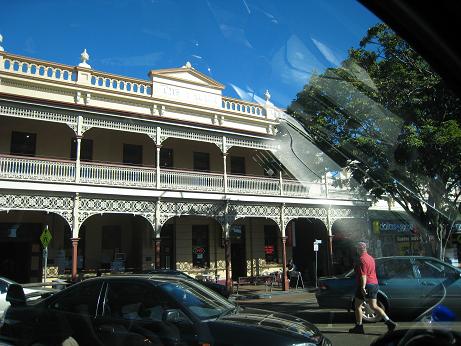 A cute town like a toy box.
There are many cute statues and mosaics.
It is a dolphin that visits the cafe of the cape of
this town every morning.
*
Tin can Bay (90min by car)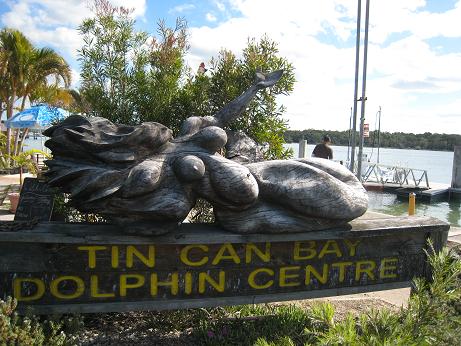 You can feed dolphin and it's free.
You should wake up early, but it's good to eat
breakfast with cute dolphins.
Rainbow Beach (120min by car)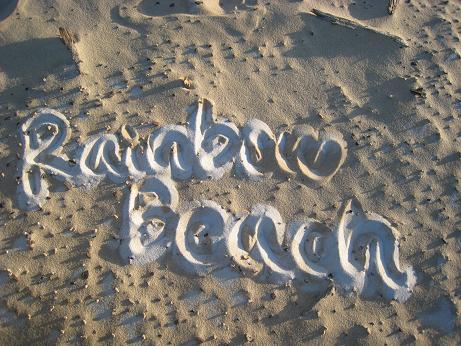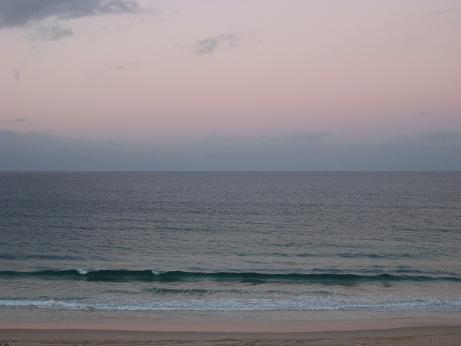 This beach is famous for the beautiful beach and color sand.
You can surf here!
*
Woodgate Beach (90min by car)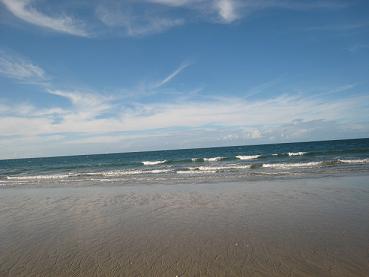 Beautiful cottages line up along the sea.
Maybe you can meet many Kangaroos in here.
Home * Course * Cost * About Homestay * Homestay memories
Corporate profile * Apprication / Inquiry