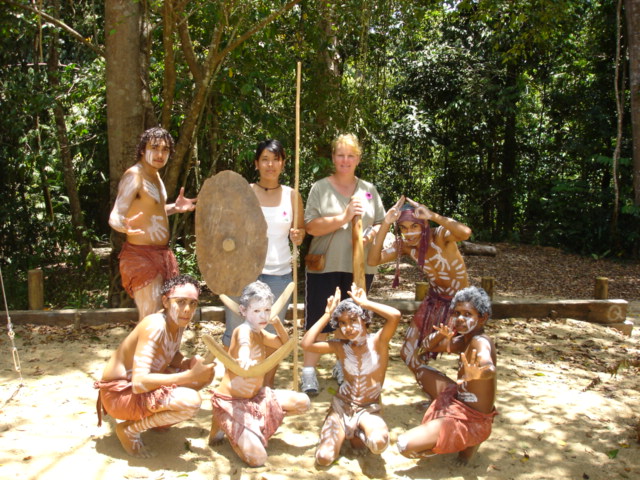 The time when I got along with the family is very important for me.
I spent pleasant time because family invited me as like real family member.
Because I told with the family a lot, my English grow high, and I felt my growth.
This photo was taken with aboliginies when I went on a trip with host famiy.
S (Shizuoka/JAPAN)
*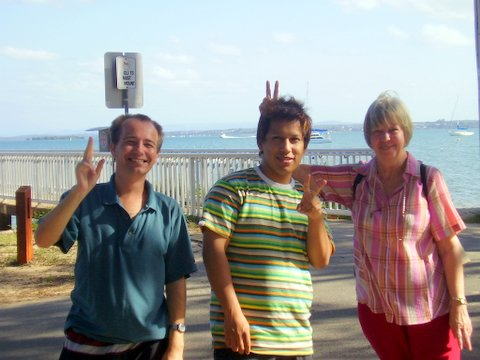 I went to school every day and studied English foundation thoroughtly.
That is very satisfactory for the person with the future purpose.
I spent a half year without a purpose, and finally I found my goal.
Then, I realized that English wasn't added to the body soon.
Because few Japanese are in school, I talk to them in Japanese.
However, I must speak English at home.
That is really different English from the school grammer.
I listen the English of the life.
Slang, pronunciation and an accent are very according to the person,
but that is English. Host father did pronunciation drill with me.
I could do that without being shy when I do that with him.
Homestay is the environment which is the most suitable for
studying English.
After one year, it is not difficult to have communication in English for me.
That is because I talked in English everyday.
Joshua (Shizuoka/JAPAN)
*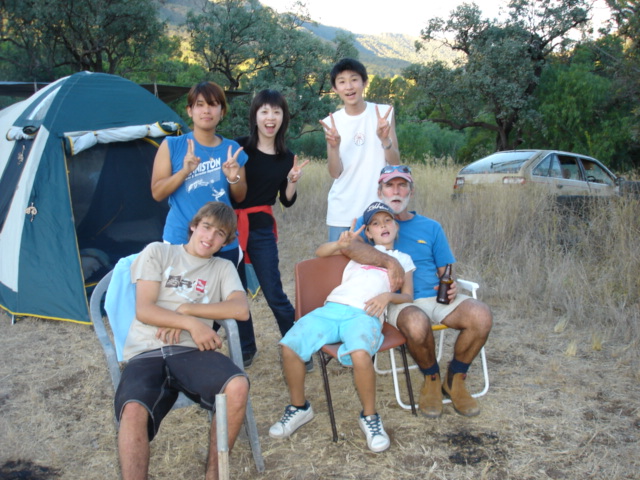 The time when I spent with the family is a treasure.
The most pleasant thing is that I went to camping with hostfamily and friends.
A barbecue was so delicious, and stars were beautiful at night time with camp fire.
We spoke a lot with seeing a star.
Thanks to doing various experience, I could gow up.
T (Tokyo/JAPAN)
*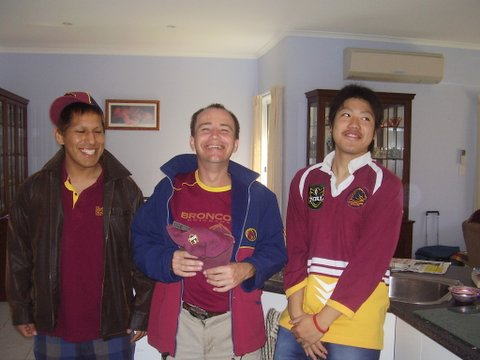 If I don't open my heart, a partner doesn't open it.
This is I learnd in this one year.If you are the person who start to study English
or studing English, you should do your best
more with the aim of the top, mate!!
Yudai (Shizuoka/Japan)
*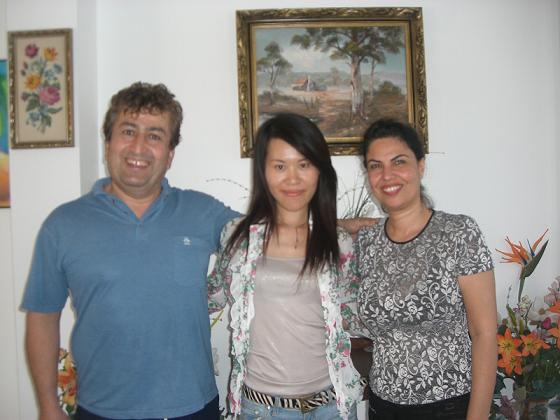 Australia is a migrate's country.
We can meet the person of the various countries.
My homestay family was a Lebanese person.
There are an Brazilian and a Taiwanese student. We told each culture in English.
Various international interchange can be done in Australia.
It is difficult to explain about Japan in English.
But the power which each other know develops the ability of English.

H (Hyogo/JAPAN)
*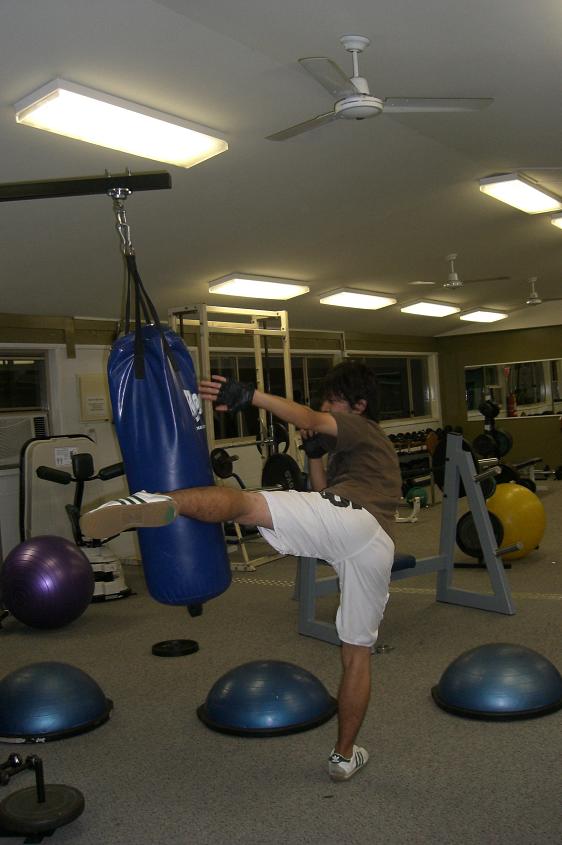 I went to gym with my host father.
I couldn't speak English at first, but day by day
I became to be able to speak and at the same time,
my muscles became big and strong.
I can be a Strong Japanese man from a
weak Japanese.
I have many Australian friends.
I grew up mentally, physically, now I have
the ability to communicate in the global language.
I hope when I come back to Japan,
I will be popular with the girls with my new muscles
and my English ability!!

Kota(Fukuoka/JAPAN)
*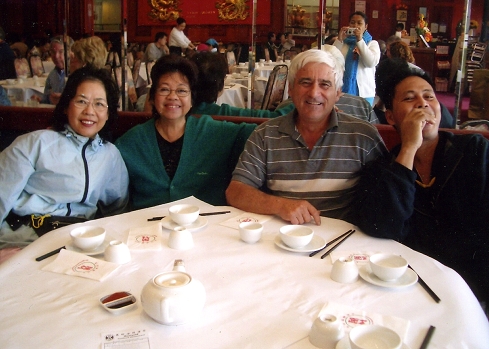 My 60years old friend said 'I studied in Canada and I was so happy!'.
When I heard this, I thought 'Yes! I can do it too!'.
I went to Australia twice. Australian people are so friendly.
All food are delicious, and blue sky, beautiful stars!
Australia is a wonderful country even I am too old for travel.
I want to stay longer next time. I'm not too old for this!!

Kyoko (Osaka/Japan)
Home * Course * Cost * Information * About Homestay 
Corporate profile * Apprication / Inquiry